One of the best things about luxury homes in California is their stunning interior and exterior designs. These Golden State homes are unlike any other in the U.S., and Palm Springs' unique magnetism for luxury means residents have access to rare amenities that make day-to-day life all the better.
As a future (or current)
Palm Springs real estate owner
, below are some of the most common luxury amenities you'll find in the market's multi-million dollar homes.
Well-appointed kitchens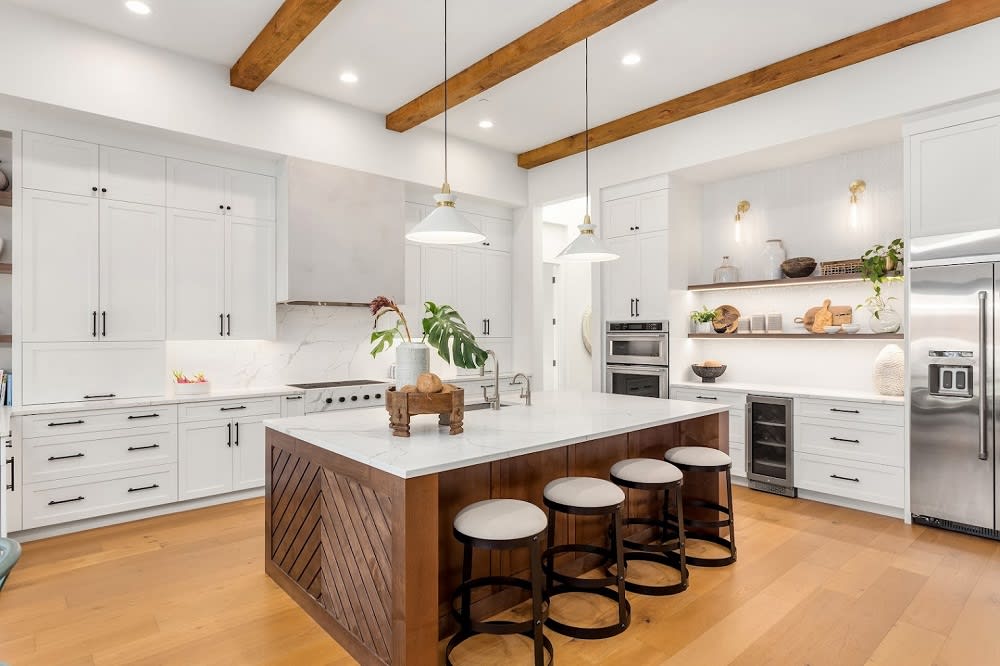 One of the most trendy amenities in Palm Springs homes for sale is a sleek, modern, and tech-savvy kitchen. When looking at luxury kitchens, you're bound to find features like islands, bars, and a stylish design. However, the true highlight is smart appliances.
Smart appliances in Palm Springs real estate typically include top-of-the-line refrigerators, ovens, and dishwashers. When seeking smart appliances, brands to look for include
Haier, LG Electronics, and Whirlpool
. Get ready to coordinate your grocery list with a tablet in your smart fridge, or prepare your coffee machine to be synced with your morning alarm when you purchase luxury Palm Springs real estate.
Posh pools
No piece of Palm Springs real estate is complete without a top-of-the-line swimming pool. Many luxury pools boast unique designs made of glass, views of the desert, or waterfall features—all of which become a focal point for the outdoor entertainment space. Just make sure to
take good care of them
. While they can be expensive to build and maintain, pools are well worth their cost during the heat of a Palm Springs summer.
Fireplaces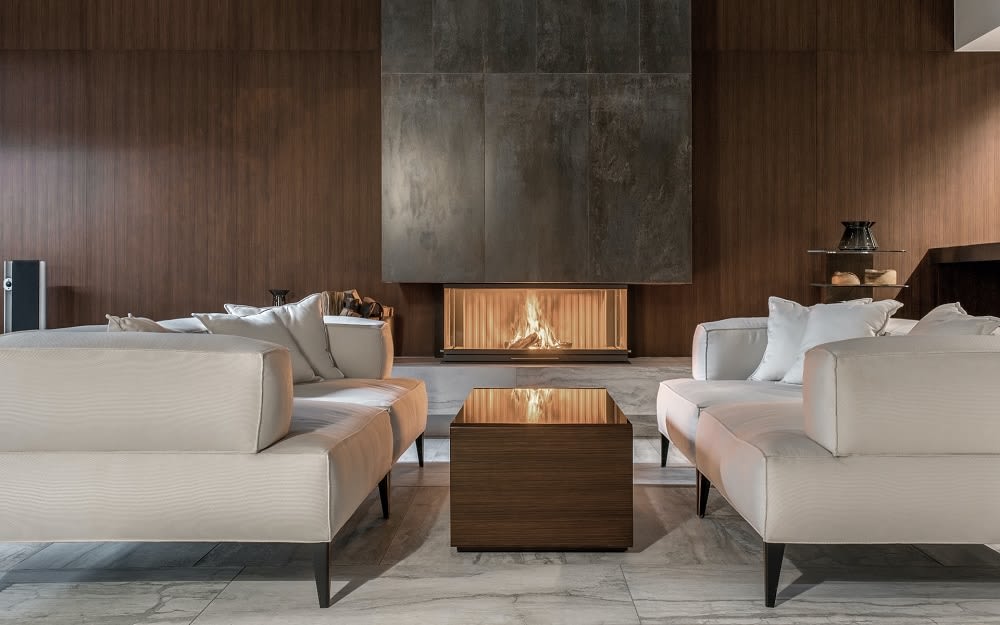 Given the warm temperatures of California, fireplaces aren't standard in Palm Springs homes for sale. However, when it comes to luxury real estate, they're a staple of any living space. Plus, fireplaces can be the coziest part of a house on a chilly California winter night. That, or they can be a gorgeous centerpiece for your living room. Whatever your intentions are, Palm Springs homes for sale fireplaces are sleek, modern, and trendy. If you want to know more about the kind of fireplaces you're likely to see in your future Palm Springs home, check out
see-through, room-divider, or outdoor fireplace models
.
Spa-style bathrooms
In luxurious Palms Springs homes for sale, bathrooms are not simply a place to freshen up but a private spa. Palm Springs real estate is well-known for its luxurious, resort-like bathrooms, huge standing tubs, double sinks, and large glass showers. If you love a good bathroom and want the best luxury spa replica possible, look for design choices like
neutral walls, bright lighting, and ample storage
. Some Palm Springs luxury bathrooms even feature a sauna. You can also add accessories like
bathroom-friendly houseplants
to make the space feel even more organic and lush. Choose humidity-happy plants that will thrive near hot showers and steamy baths.
Stunning views
No matter which Palm Springs homes for sale you're looking at, they'll likely offer breathtaking views of the San Jacinto mountians . While some luxury California homes showcase sprawling hillsides or picturesque redwoods, Palm Springs homes tend to feature large, floor-to-ceiling windows that effortlessly meld the indoor and outdoor space. If you want to add even more windows to emphasize your views, check out
some of the best window types for luxury homes
. Your house will do best with windows just as durable and energy-efficient as they are vast and beautiful.
Additionally, even if your home's view isn't perfect, the Palm Springs area still offers
some of the more scenic spots in the state
. So, all it takes is a short drive, and you can enjoy an even better perspective on this beautiful desert community.
Athletic amenities
Depending on the location, your future Palm Springs real estate may offer great on-site amenities like horse stables, putting greens, and tennis courts. Each of these amenities provides an excellent way for families to
connect and stay healthy
.
Luxury landscaping
Are you searching for Palm Spring luxury real estate?
If you're ready to begin your search for Palm Springs homes for sale, reach out to luxury real estate agents at the
Bernal-Smith Group
for local expertise and personalized guidance.