Welcome to Palm Springs
Unparalleled views of the desert, upscale neighborhoods, and a relaxed way of life are just a few things residents love about Palm Springs. Located approximately 107 miles outside of Los Angeles and about 140 miles from San Diego, you can travel to Southern California's top destinations within about two hours.
The area is well-known for its world-class spas, golf courses, shopping district, and beautiful scenery. It has become a popular place for people to reside after retirement and during the winter months. Palm Springs also boasts an impressive 300 days of sunshine each year, making it the ideal spot for those who love a warm climate year-round.
Homes in the area list for an average of $1,400,000. What makes this area unique is its range of available properties. Whether you are looking for a quaint, affordable condo or a dream mansion to call home, you can find exactly what you want in Palm Springs.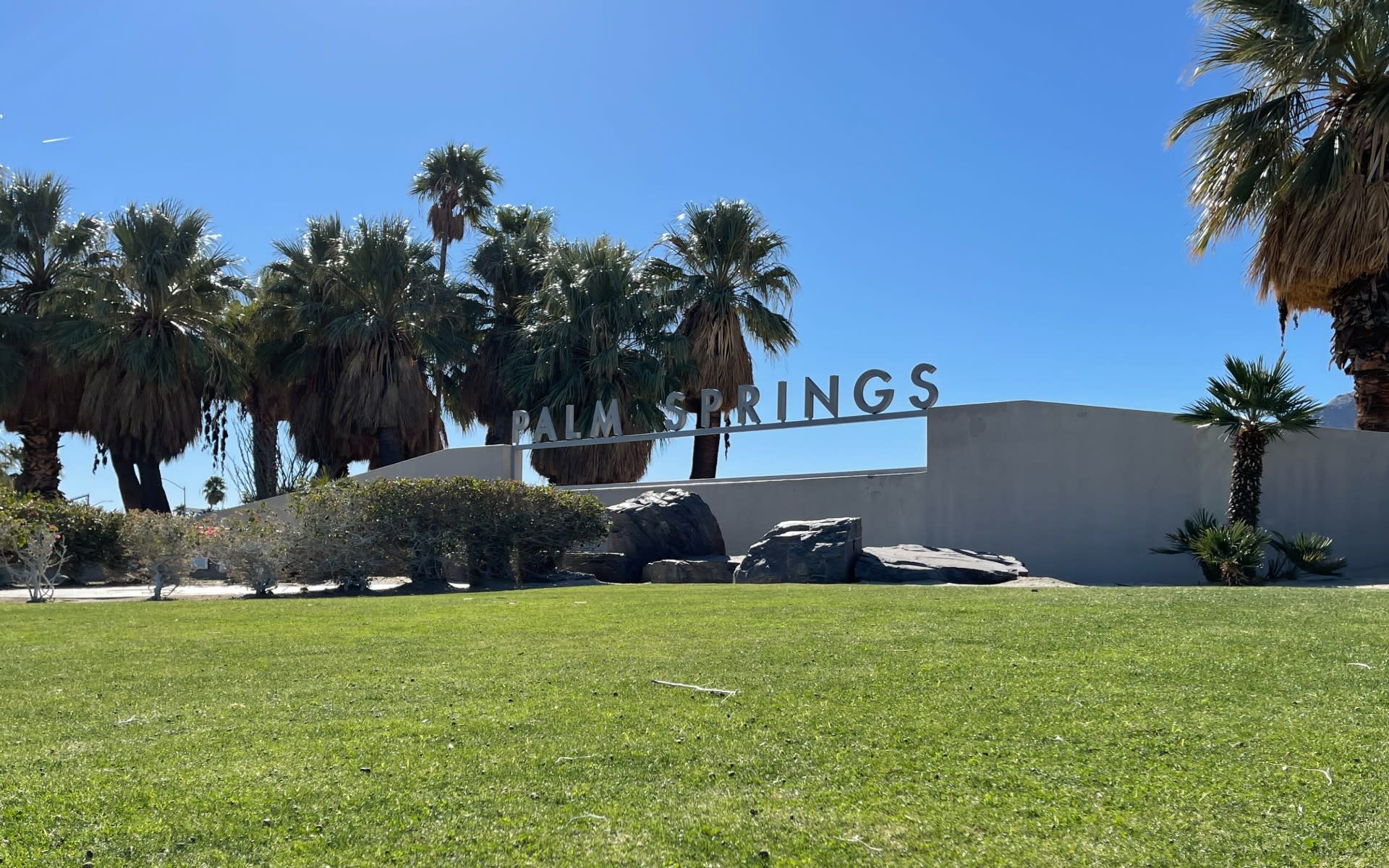 What to Love
Stunning scenic views of the desert

Exceptional dining, shopping, golfing, and spas

An average of 300 days of sunshine per year
People & Lifestyle
In contrast to the fast-paced way of life in other parts of Southern California, Palm Springs has a uniquely vintage, relaxed, laid-back vibe. While the area is still bustling with lively happenings, it is easy to kick back and enjoy life when residing in the area. Contributing to this is its relatively small population, which sits at just under 50,000.
Everyone from working professionals to families to retirees feels at home in Palm Springs. It is especially suited for those who enjoy frequenting trendy establishments, being outside, and taking life at a bit more of a leisurely pace.
Dining, Shopping & Entertainment
Residents and visitors alike have their pick of outstanding dining, shopping, and entertainment in Palm Springs. From eclectic vintage establishments to trendy boutiques, the area's offerings are truly one-of-a-kind.
Want to refresh your wardrobe with bright and bold colors that give off Palm Springs vibes? Then be sure to stop at Trina Turk. Also, don't miss out on the shopping in Downtown Palm Springs — where you will find places such as Thick As Thieves, BAZAR Palm Springs, and Earth's Elements. In addition to the many specialty stores in the area, you'll also be able to find top national retailers to meet your daily needs.
Dining in Palm Springs is first-rate. No matter what kind of cuisine you're in search of, you'll find menu options that will please. Local favorites include The Tropicale Palm Springs, Eight4Nine Restaurant & Lounge, Jake's Palm Springs, and Elmer's Restaurant.
Things to Do
When you live in an area that experiences amazing weather year-round, it makes sense to get outside and enjoy it whenever possible. Between the incredible golf courses and the many nearby trails, this is something you'll have no trouble doing in Palm Springs.
Throughout the year, make stops at Cactus to Cactus Trail, Tahquitz Canyon, North Lykken Trailhead, and Tahquitz Falls. If golf is your preferred outdoor activity, reserve your tee time at Tahquitz Creek Golf Resort, Mesquite Golf & Country Club, Cimarron Golf Resort, or one of the many other area golf courses.
Also, be sure to check dates for favorite annual events, such as the Palm Springs International Film Festival, Modernism Week, and Tour de Palm Springs.
Schools
Palm Springs is home to several excellent schools. Top educational opportunities include: