Welcome to Cathedral City
Situated between Palm Springs and Rancho Mirage, Cathedral City maintains its own unique vibe. It is one of the cities that makes up the Coachella Valley and is located in Riverside County. Residents love this city for its ample outdoor spaces (including several exceptional golf courses), easy access to shopping, great schools, and eclectic vintage style.
The city is a reasonable two-hour drive from Los Angeles and just under two and a half hours from San Diego. If you need to routinely travel to these cities, you are never too far away in Cathedral City. The area is also well-known for its top-notch attractions, excellent layout, beautiful views, and brand new casino.
In Cathedral City, buyers can expect to spend an average of about $329,000. Many of the homes in this area were built in the 50s and 60s and have a strong vintage appeal. Properties are charming and have unique character.
What to Love
Picturesque neighborhoods

Laid-back and relaxed pace of living

Everything you need located within the city
People & Lifestyle
Life in Cathedral City is easygoing. It is a blend of urban and suburban life. In many ways, it is all-encompassing. Within minutes, you can drive to nearby schools, food establishments, local shopping, parks, and essential services.
These core characteristics are what make it an ideal locale for families. The area is also admired for its mountain views, relatively quiet roads, and amazing year-round weather. At any time, you can step outside and take in the beautiful surroundings.
Dining, Shopping & Entertainment
Cathedral City locals have the privilege of being close to it all. Whether in search of delectable eats, fun entertainment, or delightful shopping, you can find it all without leaving town.
Start your errand run at the Cathedral City Marketplace. Here, you'll find Food 4 Less, Planet Fitness, Regency Theatres, and other important services. Other top shopping complexes include the Canyon Plaza Shopping Center, Date Palm Plaza, and Desert Twins Plaza.
When you're ready to grab a bite to eat, you'll find an endless list of fantastic restaurants. Resident favorites include Tony's Burgers, Taqueria San Miguel, The Original Nicolino's Italian Restaurant, Casa Blanca Restaurant, and Sunshine Cafe. On top of the outstanding locally-owned eateries, there are many top-rated national chains in Cathedral City.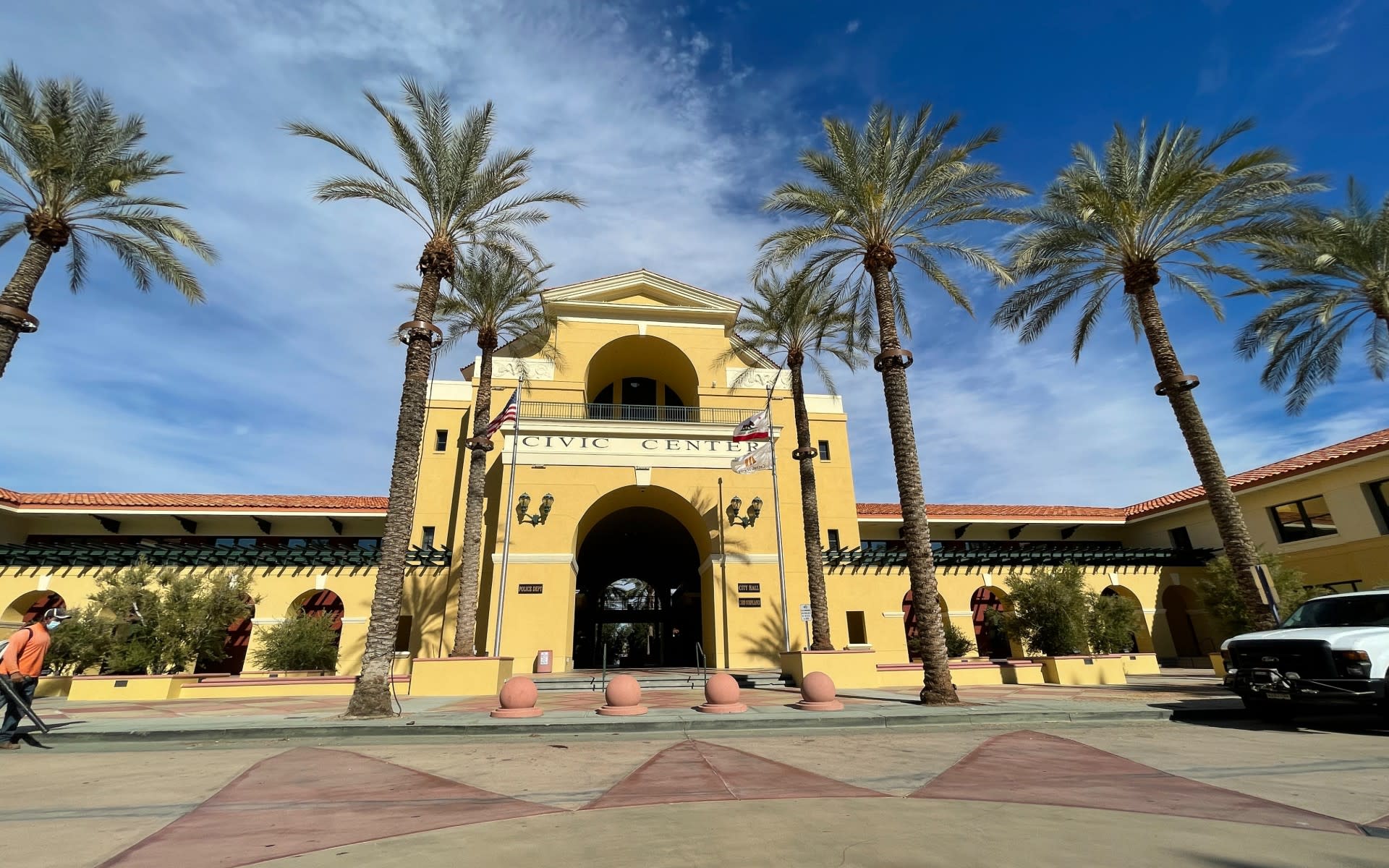 Things to Do
As part of its eclectic vibe, you will be able to find things to do in Cathedral City that are not available in nearby cities. Unlike the more tourist-focused areas, this town is full of local favorites that are definitely hidden gems.
At the Mary Pickford Theater, you can catch a film and enjoy food and adult beverages from the theater's cafe. Another notable spot to visit in town is the Museum of Ancient Wonders. Explore intriguing exhibits that span from prehistoric times to ancient cultures. Also, the Coachella Valley Repertory is a small, non-profit performance theater that puts on shows throughout the year.
Traveling further out, don't miss a stop at the iconic Fountain of Life water sculpture — which was designed and meticulously crafted by artist Jennifer Johnson. Recently, a new casino was built and opened in Cathedral City, which has already started bringing in visitors from surrounding locales. Finally, the local farmers market is an annual must-see, offering quality selections from local farmers and artisans.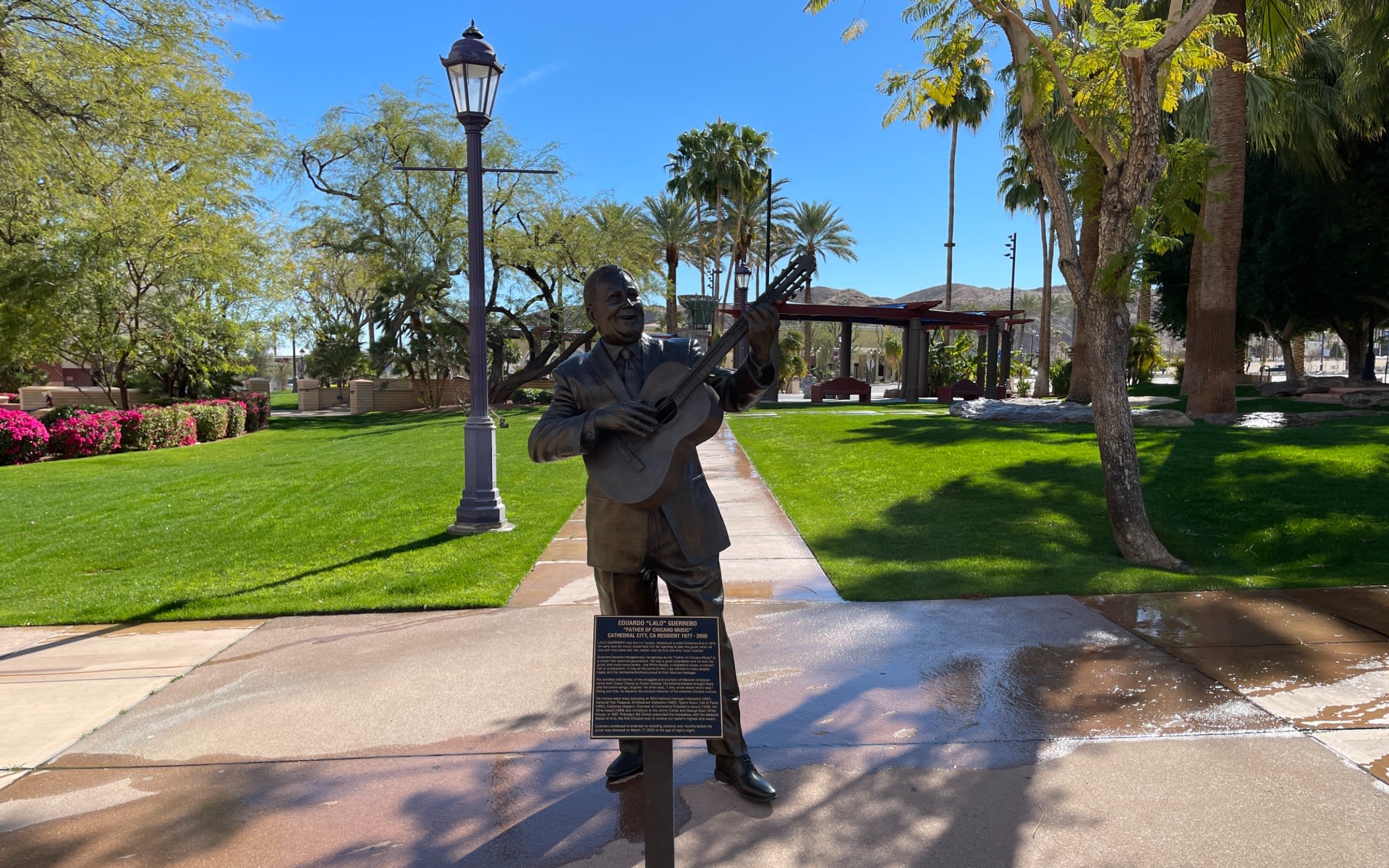 Schools
Cathedral City is home to several excellent schools. Top educational opportunities include: