Palm Springs, CA, lies approximately 106 miles east of Los Angeles and is home to nearly 45,000 residents in its 95-square-mile area. The desert weather ranges from an average of 48-degree lows in the winter to 108-degree highs in the summer, and there's no humidity. It truly is a "dry he
at." Palm Springs real estate i
s a popular landing spot for retirees from all over the world.
This desert oasis is a popular destination for "snowbirds" from freezing winter cities, including New York and Boston. It is a bustling tourist haven whose population triples between November and March every year. Annual events include the Palm Springs International Film Festival every January and "ShortFest," a festival of short films, each June.

Foodies can grab their forks and bottled water to dive into fabulous feasts during Palm Springs Desert Resorts Restaurant Week. This gastronomic beast of a feast lasts for ten days and showcases the incredible fare at over 100 local restaurants.

Homes for sale in Palm Springs
have a
median list price
of $895,000, up significantly from the median price of $515,000 one year prior. Homeowners looki
ng to sell their

Palm Springs real estate

are enjoying a healthy seller's market, which means that there are more buyers to snap up what little property offerings are currently available. Sellers can expect bidding wars and offers greater than their asking price
s. Whether you're selling or not, check out some unique interior design tips to try.
1. Rethink your couch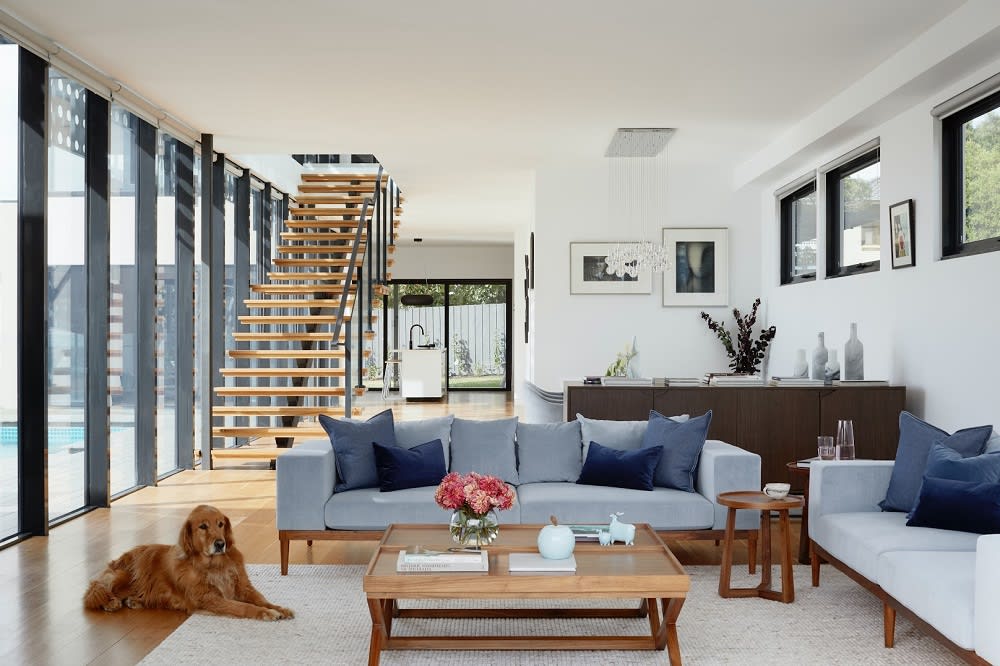 While you might be tempted to forever keep that old comfortable leather couch, don't. It is likely the largest piece of furniture in your living room and should be a centerpiece that can stand on its own without any embellishments. Invest in a well-made, sturdy couch in a neutral color for your Palm Springs home. Remember, while spills and tears might damage fabric more readily than leather, you can Scotchguard it, and the fabric stays cool in the hot desert summer. Leather is more durable but can be hot and uncomfortable in the summer, even with central air conditioning.

If your couch is worn out but still has good bones, have it reupholstered and replace the padding. Homeowners with kids or pets might consider a sofa with sturdy white canvas slipcovers. If Billy hops on the couch with muddy sneakers on or Fido knocks over your cheese puffs during a football game, you can toss the slipcovers into the wash with bleach, and they'll come out looking brand-new.
2. Rethink your wall colors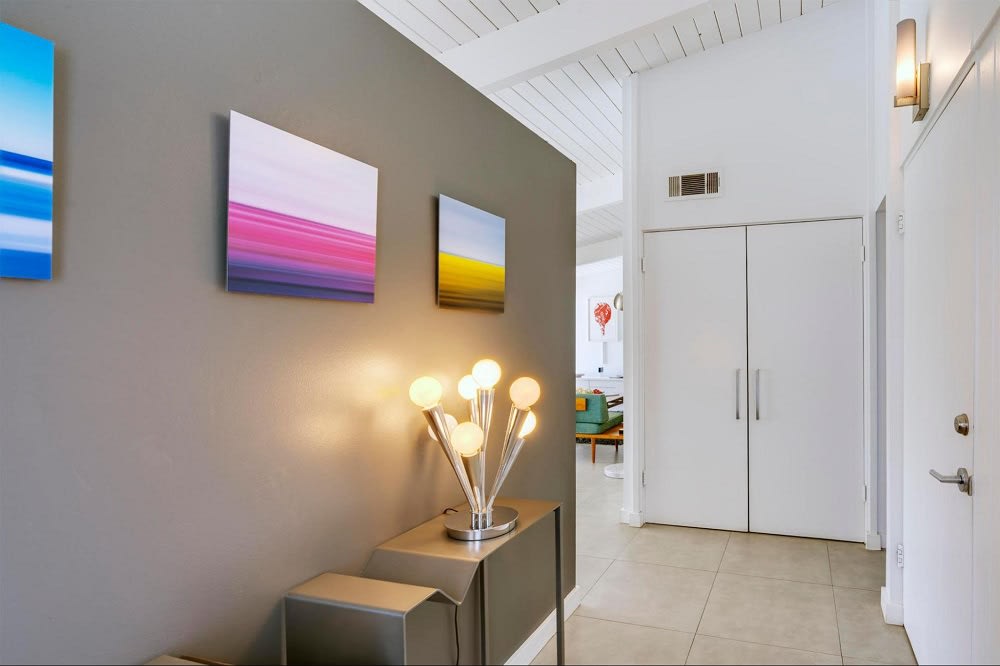 For many years, the standard cookie-cutter wall col
ors in homes for sale in Palm Springs hav
e been light ivory, white, and cream. The trend became popular in the 1940s when Frank Sinatra designed his legendary
Twin Palms Estate
in Palm Springs. The sprawling, ranch-style home was finished in light sandy tones with white walls and white tiled floors. The overall look was crisp and clean. In the early 2000s, the
accent wall
became popular, showcasing a vibrant or deep, dark hue.
These days, it's common to see bedrooms, living rooms, and dens finished in lush tones, including merlot, indigo, deep green, and ebony. Far from turning rooms into small-looking spaces, these majestic tones instead create a lush, relaxing space for sleeping, reading, or meditating.
3. Rethink your realism
When you plan to redecorate your home, do so with real things — meaning don't use fake plants or fake fruit to add pops of color or eye candy to a space. You can use aloe vera plants, cacti, hardy spider plants, or creeping figs. Skip the plastic oranges and bananas and use the real thing in a glorious wooden bowl on your granite kitchen counter. If you want to repurpose your spare room as a bedroom, invest in a real mattress and box spring or even a daybed. Don't try to fake it with an air mattress or futon. If you're at a loss about what to do with the spare room, turn it into a kids' playroom, a YouTube video studio, or a craft room.
4. Rethink your window coverings
If windows are the bane of your existence, take heart. Not every window has to be covered with three layers of old-school curtains or cold, sterile Venetian blinds. Alternate options for window coverings include Roman shades. Roman shades are cloth, grasscloth, or woven woods, and raise and lower with a pull-string. Another option is floor-to-ceiling, single-panel curtains in a lightweight, gossamer fabric.
A third option is wooden or faux wood blinds in various finishes, whether they're painted a light color or left as a natural wood color. Wood and faux wood blinds bring much more warmth to a room than plastic or metal Venetian blinds.
Another option is stained glass. You don't have to display windows that are all colored glass — the windows can be made with a mixture of colored glass and clear glass or all clear glass with a mottled or textured finish that allows light into your home without a loss of privacy.
5. Rethink your home office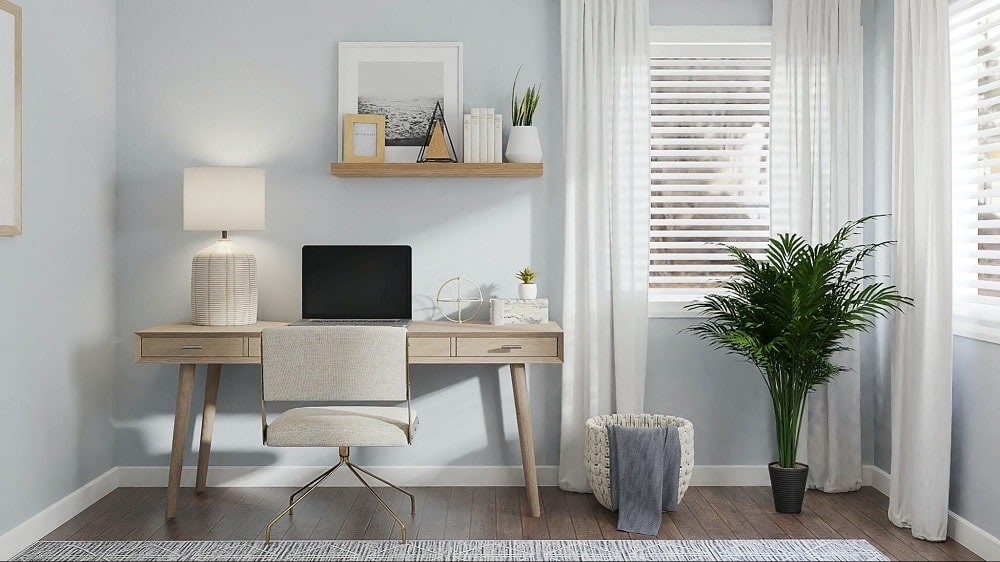 The world has changed in the last few years, and one inescapable trend has resulted in millions of workers working from home and students attending school remotely from their homes for sale in Palm Springs. While it might be tempting to multitask your kitchen table or living room table as a home office desk, consider a dedicated space just for this purpose. You don't necessarily need a separate room — designating a desk area with adequate lighting is sufficient. Perhaps you have a cove beneath the stairs that's empty or a formal dining room that's unused. Make the best of what you have so the whole family can benefit.
Looking for homes for sale in Palm Springs?
Local real estate agents are specialists in the Palm Springs real estate market. They're eager to assist you in finding your next dream home. When you're ready to get started, reach out to one of the exp
ert agents at
Bernal-Smith Group
for guidance.