Palm Springs real estate has an interesting history; without knowing about the past, you might be surprised this desert oasis ever became popular at all. Just two hours outside of LA, it quickly became a hot spot for Hollywood stars who needed a break from their glamorous lives.
Because of when in American history it was built and the specific audience it catered to, Palm Springs houses for sale are incredibly unique. It's rare to find such a wonderful cluster of homes in such specific styles, especially so close to a major city.
If you're looking at Palm Springs real estate, or you're simply curious about the history and development of the area, keep reading. These are the four most iconic architectural styles you will find in this gorgeous desert town.
Mid-Century Modern
Hands down, the mid-century modern home is the most popular style of home. It's also probably the most easily identified home style in Palm Springs, simply because it is so iconic. There are few other places in the entire world where mid-century modern architecture is so prevalent, and with it coming back into style within the last few years, Palm Springs real estate has been even more in demand.
Mid-century modern homes have a few defining characteristics that make them easy to spot. Big windows, wide homes, and large, open spaces are all signatures. Many architects of the time strived to bring the outdoors in, and some Palm Springs real estate really showcases that with an open center garden or walls of windows facing a spacious backyard.
This style really took off after World War II and was defined by architects like
Frank Lloyd Wright
,
Pierre Koenig
, and
Charles and Ray Eames
; the latter two famously built several California homes. Mid-century modern was brought to Palm Springs by Hollywood stars in the 1940s and 1950s when the area was declared the Hollywood spot to vacation. This was because movie studios had a rule for active actors — they had to be within two hours of the studios at any given time. Palm Springs just made the cut.
Some famous neighborhoods with the ultimate examples of mid-century modern homes include Deepwell Estates, Twin Palms, and Vista Las Palmas, but there are countless amazing examples among Palm Springs houses for sale.
Contemporary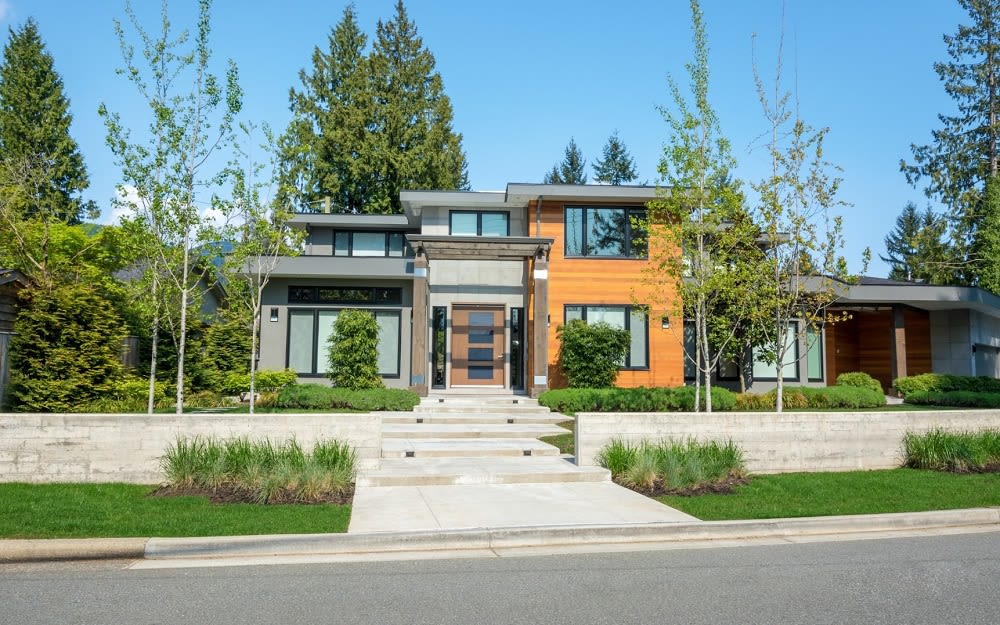 While mid-century modern may define Palm Springs real estate, there are other styles found in the area. A contemporary style of home almost seems like cheating to include, though, because it is very much the natural evolution of the mid-century modern in Palm Springs. What can we say, the area knows what it likes.
With contemporary Palm Springs real estate, you see a lot of sustainability and responsibility. Many of the best contemporary Palm Springs houses for sale feature repurposed materials, recycled elements, and often are sustainable long-term. When you live in the desert, it's very important to think about sustainability, and it's great that this style is so popular.
Modern contemporary homes in Palm Springs also focus on blending what people want now with the classic elements of a quality mid-century modern. They often feature natural elements like lots of wood, stone, or glass, and have bold lines and open or semi-open floor plans. You also see a lot of other styles integrated, particularly in the facade of the home. Craftsman-inspired exteriors are the most popular.
Ranch-Style homes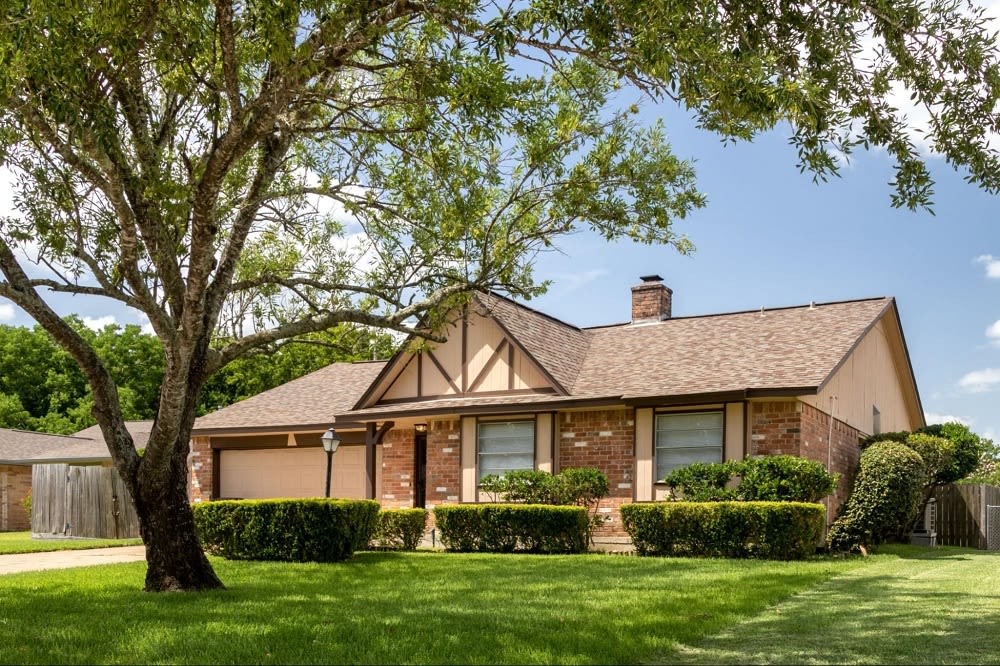 There are few home styles more Americana than a classic ranch, with its singular floor and low roofs. Palm Springs houses for sale are very much the best of the best when it comes to ranch homes, for a number of reasons.
Most of the Palm Springs real estate that is ranch-style is either an L or a U shape and often features at least one large sliding glass door to the back area. The footprint of most California ranch-style houses is long, with a relatively low roof and a generous living area that is central to the home.
Much like the contemporary style, these also often feature mid-century modern nods, like large windows and lots of natural elements. It's hard to get away from something that is so core to the architectural style of the area!
Mediterranean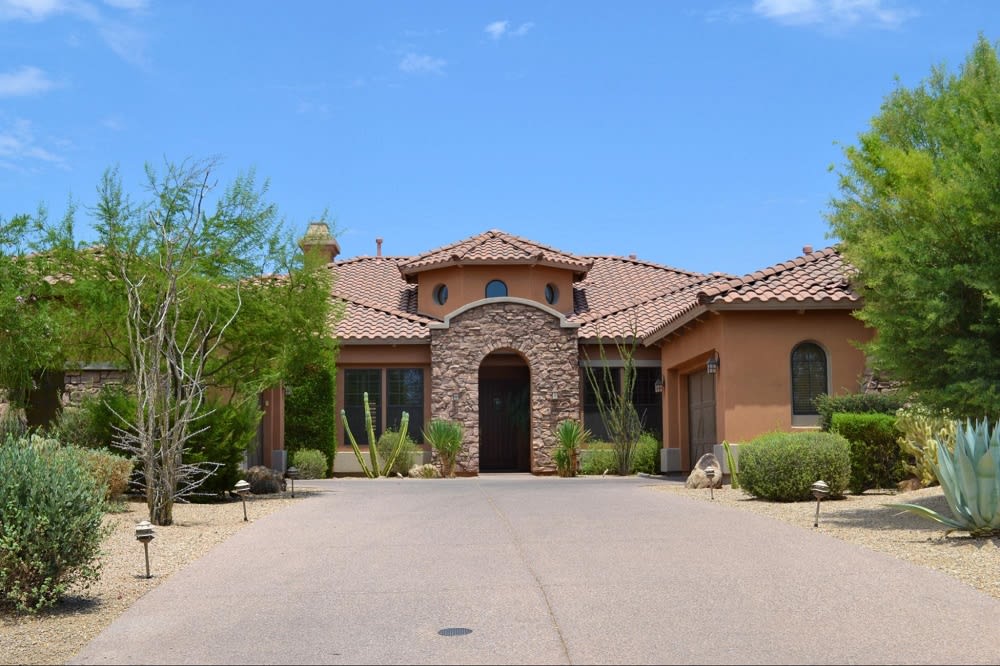 Finally, we have the Mediterranean style of home. This is relatively rare when it comes to Palm Springs real estate, but it still certainly has a presence in some neighborhoods and quite a strong following. They are most common in the Mesa neighborhood but can be found scattered around a few other areas as well.
Mediterranean style in Palm Springs means a large, oversized footprint, with big interior spaces and often very high attention to detail. You often see big wood and metal doors welcoming you, with stone accents. Terracotta roof tiles are hard to miss.
Most of the Palm Springs real estate in this style pulls heavy influences from both Spanish and Italian inspiration. If you want something really luxurious in the area, a Mediterranean-style home might be perfect for you.
Want to make Palm Springs real estate your own?
Are you ready to make the jump and get your very own piece of this desert oasis? Palm Springs is really paradise, smack dab in the middle of California. Whether you're looking for your mid-century modern dream or you want a Mediterranean style with plenty of space to spread out, consider reaching out to
the Bernal-Smith Group
.
Lucio Bernal and Jon Smith are two of the most sought-after and trusted agents in all of Palm Springs, and handle some of the best Palm Springs houses for sale on the market. With over 35 years of combined real estate experience between them, there is nothing they can't find you.