If you're looking for ways to get outside and make some summer memories, you won't want to miss exploring the natural beauty of the Palm Springs landscape. Situated in the Sonoran Desert, the city of Palm Springs has a bustling population of 47,900, with lots of fun eateries, recreational activities, and luxury homes. It is widely known for being an all-time favorite vacation location or the ideal weekend destination.

From balloon rides above the desert to hikes through the canyon, there's plenty to do here with your family and friends. You won't be disappointed by the many parks and expert rock climbing spots. If you're looking for great ways to get outside and make the most of the outdoors this season, here are ten ideas to help you do exactly that!


1. Joshua Tree National Park
If you're feeling adventurous, you won't want to miss all the exciting things there are to do at the 800,000-acre Joshua Tree National Park. The park receives around 2.8 million visitors each year, who come from all over the world to admire the breathtaking views and enjoy the natural beauty of this wilderness park. With its wide-open skies and rugged terrain, it's the perfect place for anyone who wants to explore.

Enjoy a variety of things to do, such as hiking, rock climbing, snapping photos, and observing the wildlife in its natural habitat. It is also a fantastic place for a camping trip with friends. After all, there's nothing quite like watching a fiery sunset against the silhouettes of cactuses. The park is open year-round, 24 hours a day, though visitors should note that it's closed for federal holidays.


2. Palm Springs Aerial Tramway
A fun way to make memories is to ride the Aerial Tramway, which goes over the cliffs of Chino Canyon. Along the way, you will enjoy stunning views of the world below and bask in the fresh air. At the Mountain Stop, you and your crew can fill up on a delicious lunch or dinner from one of the high-quality restaurants. There are also fantastic observation decks with lookout points of the rugged mountains and gorgeous scenery. The tramway is 10 minutes long from start to finish and traverses 2.5 miles. You can purchase your ticket online to make your reservation today. Be sure to check the weather and put on sunscreen before you embark on this grand adventure!


3. Indian Canyons
With its tall palm trees and inspiring views, Indian Canyons is the perfect place for nature lovers and vacationers alike. It is the ancestral home of the Agua Caliente tribe of Cahuilla Indians, and the land overflows with stories from its vibrant history. Here you and your family can hike the trails, horseback ride, enjoy a picnic together or go for a pleasant bike ride in the cool of the evening. After your visit, you can stop by the gift shop and purchase a souvenir to commemorate your trip. Be sure to pack snacks!


4. Living Desert Zoo and Gardens
If you're looking for a way to spend some extra quality time with the kids, how about taking them to the Living Desert Zoo and Gardens for the day? There is an exciting and diverse array of activities on offer, such as feeding the giraffes, attending live shows, participating in the interactive attractions, and, of course, viewing the animal exhibits. You can also participate in the animal encounters, where the expert zoo staff take the time to share about each animal and answer any questions you may have.

Not only is this the perfect opportunity to provide your kids with an educational experience, but you can also make special memories together and teach them about loving wildlife at the same time. The incredible zoo team members are professionals, ensuring every animal is loved and healthy. Providing the utmost care for its animals is an integral part of the zoo's conservation center. Additionally, they are focused on wildlife rehabilitation efforts for hurt and at-risk animals.

Parking is available at the zoo. Be sure to check their website for hours and current COVID restrictions.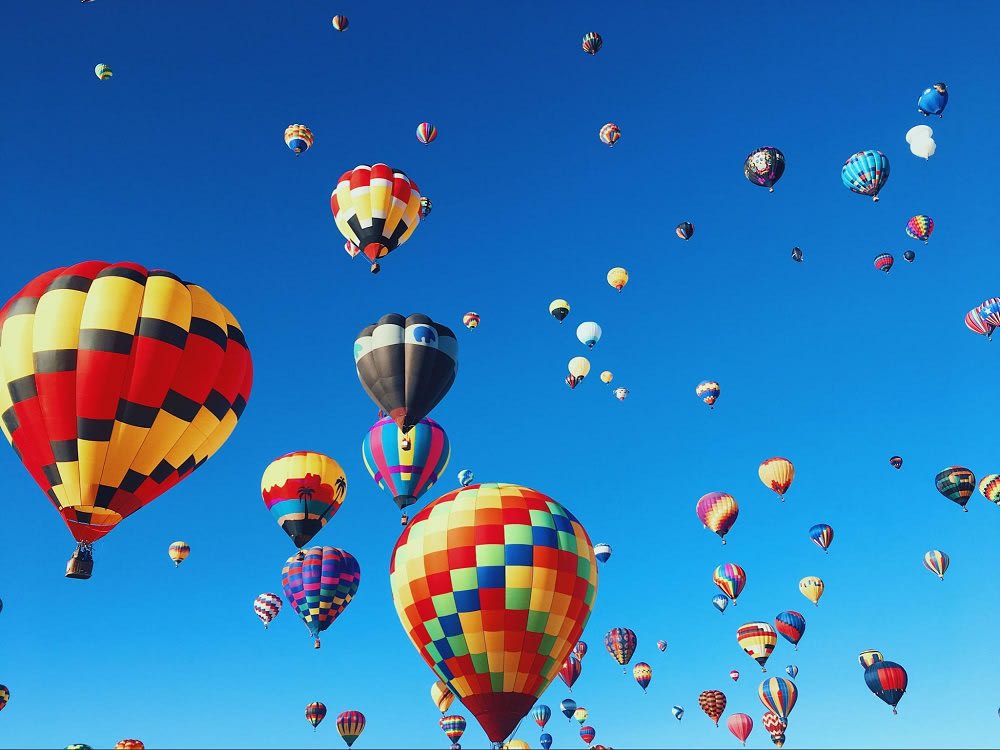 5. Balloons Above the Desert
In the Coachella Valley, Balloons Above offers a thrilling and memorable experience known as Balloons Above the Desert. Founded in 1979, Balloons Above the Desert has been in the business of hot-air balloons for over 40 years. Each pilot and instructor is extremely qualified with years of experience.

These exciting balloon rides are open to guests of all ages. Enjoy this adventure individually or with a group of friends. From your perch in the balloon basket, you can see stunning views of Palm Springs, San Diego, and Los Angeles. It is the perfect way to experience Southern California in a way you never have before and make your day extra special. How about taking a ride to celebrate a birthday, anniversary, graduation, or honeymoon?

Whatever you have in mind, this is an amazing way to create memories and have fun with friends this summer. Guests are encouraged to check the website for ticket information.


6. Thousand Palms Oasis Preserve
Made up of 880 acres, Thousand Palms Oasis Preserve is part of what is known as the Coachella Valley Preserve System. This preserve was born out of conservation efforts from local agencies that wished to carve out a protected space for wildlife. If you want to get away for the weekend, this is the perfect place to enjoy some much-needed relaxation and admire the beautiful views.

Thousand Palms Oasis is a fantastic destination for nature lovers of all ages. Enjoy an appetizing picnic under the shade or explore one of the many hiking trails. Along the way, you can capture some riveting photos of the natural beauty of the surrounding wilderness. Gather the family for a day out in nature — just don't forget to put on sunscreen and bring your water bottle!


7. Desert Adventure Jeep Ride
The Desert Adventure is a fabulous activity for both people who call Palm Springs their home and those from far away. You can enjoy a Jeep sightseeing tour through the lovely, rugged terrain of the San Andreas Fault Zone. Tours last 2-3 hours and stop at different sightseeing locations along the way. With an experienced naturalist as your driver and tour guide, you and your family will hear all about the surrounding land, its history, and the unique nature that inhabits it.

These Jeep ride tours are a fun, informative, and exciting experience to share with those you love. Admire the riveting landscape and bask in the sunshine. This is one of the most popular activities to do in the Palm Springs area, so you certainly won't regret embarking on this desert adventure!


8. San Jacinto Mountain
Summer is the ideal time for a camping trip! You can make this dream come true when you visit San Jacinto Mountain. Walk-ins are welcomed, or you can make reservations online for your campout stay. With a plethora of hiking and walking trails, there is an abundance of things to do here. You and your crew can enjoy a picnic lunch together, explore the area or hike up the mountain. If you venture to the top, you will be thrilled by the breathtaking views of the valley below.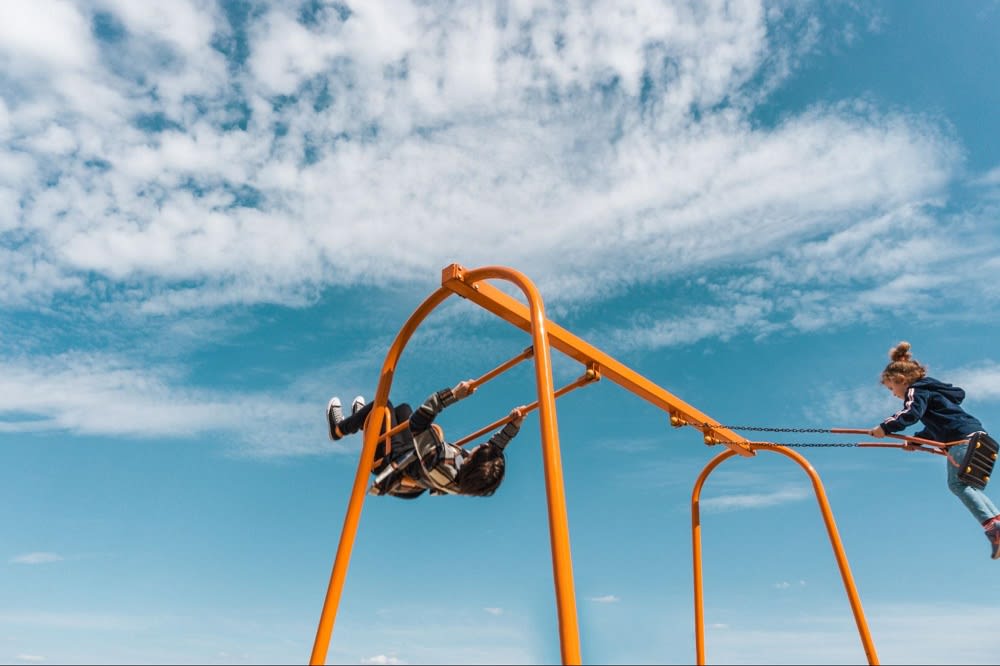 9. Ruth Hardy Park
The 22-acre Ruth Hardy Park is every park lover's dream. This peaceful, well-maintained park offers a fun variety of recreational activities for people of all ages. There are top-notch picnic facilities and shelters, eight tennis courts, three sand volleyball courts, and an assortment of playgrounds and jungle gyms. This is a fabulous place to bring your kids for a day of fun and laughter and is open every day until 10 p.m. So what are you waiting for? Grab that book you've wanted to read, and come on down!


10. Shields Date Garden
If you want to experience something extra-special, how about stopping by the Shields Date Garden for a visit? This unique garden was constructed in 2013 and includes a path that winds through a date farm and features a total of 23 statues. Guests are welcome to tour this splendid garden and marvel at its creative beauty. The garden is open from 9 a.m. to 4 p.m.


If you're looking for your dream home in Palm Springs, contact the Bernal-Smith Group. Their top-notch real estate agents can answer your questions and provide any assistance you may need.